About the Journal
JUMORA: Jurnal Moderasi Olahraga is an international open access periodical scientific journal. This journal analyzes the problematic issues of physical education and sports. Pedagogy publishes interdisciplinary publications in physical education and sports and their applied sciences. Jumora publishes original research articles, review articles, and editorials. JUMORA: Jurnal Moderasi Olahraga is a physical education and sports journal which was first launched in 2021 and is active on an international scale until now.
Focus and scope: Physical Education and Sports
Publication frequency:Two volumes per year are published.
Languages. The journal publishes articles in English.
Peer-Review. The Double-Blind Peer Review is used.
Publisher. Department of Sports Education, Faculty of Teacher Training and Education, Universitas Ma'arif Nahdlatul Ulama Kebumen.
The journal does not charge article processing charges or submission charges.
Please read this guideline carefully. Every manuscript sent to the editorial office of the journal ought to follow the writing guidelines. If the manuscript does not meet with the author guidelines or any manuscript written in different format, the article will BE REJECTED before further review. Only submitted manuscripts that meet the journals format will be processed further.
Current Issue
Vol. 2 No. 1 (2022): JUMORA: Jurnal Moderasi Olahraga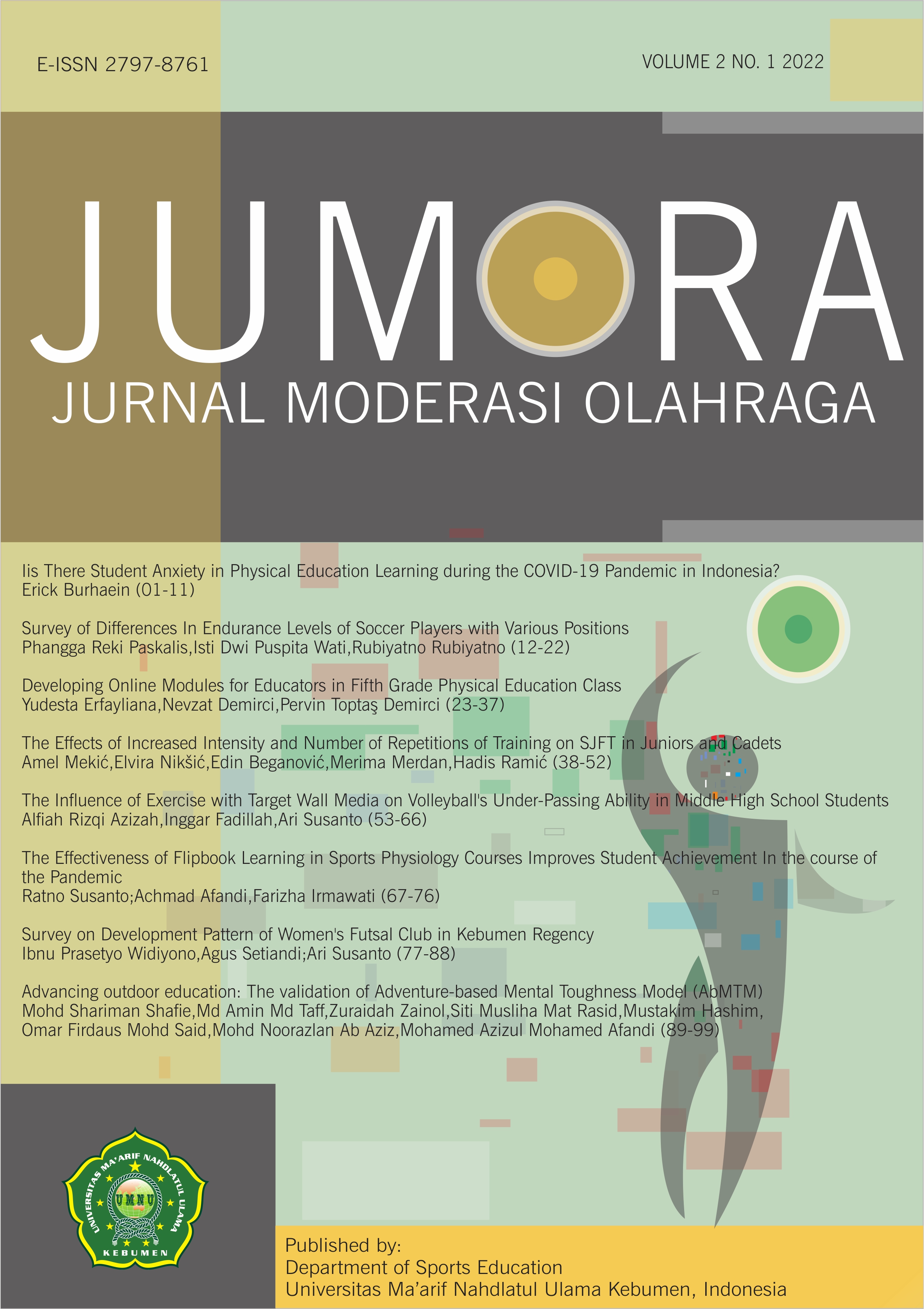 We present to our readers the article published in Issue 2 (1) June 2022 in JUMORA: Journal of Sport Moderation. This article has used the new template. The articles in this issue consist of 4 countries of origin, namely Indonesia, Turkey, Bosnia, and Malaysia. This published article will be indexed by EBSCO, Index Copernicus International, Garuda, CiteFactor, BASE, Neliti, Google Schoolar, Scilit.
View All Issues